A pleasure for all senses.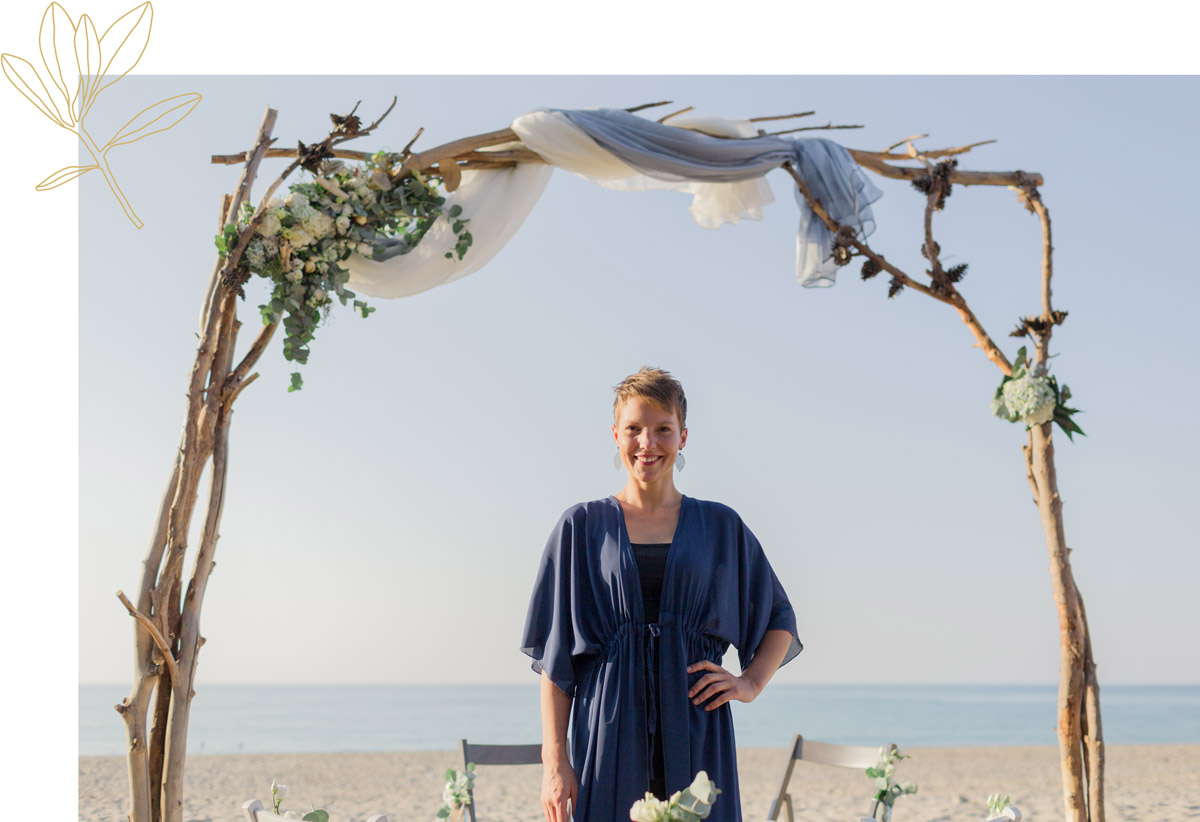 You arrived.
Together. Now you want to manifest your love in a very special way. Crete offers you the most beautiful settings and extraordinary possibilities. But how should you start planning? Especially from so far away? Sensevent is here on site to make your dreams come true.
We have been making dreams come true for more than:
10 Years
80 Weddings
60 Proposals &
20 other events.
Marieke Rodehorst & her Sensevent Team
Service
Perfectly planned – so you can enjoy every moment with all your senses.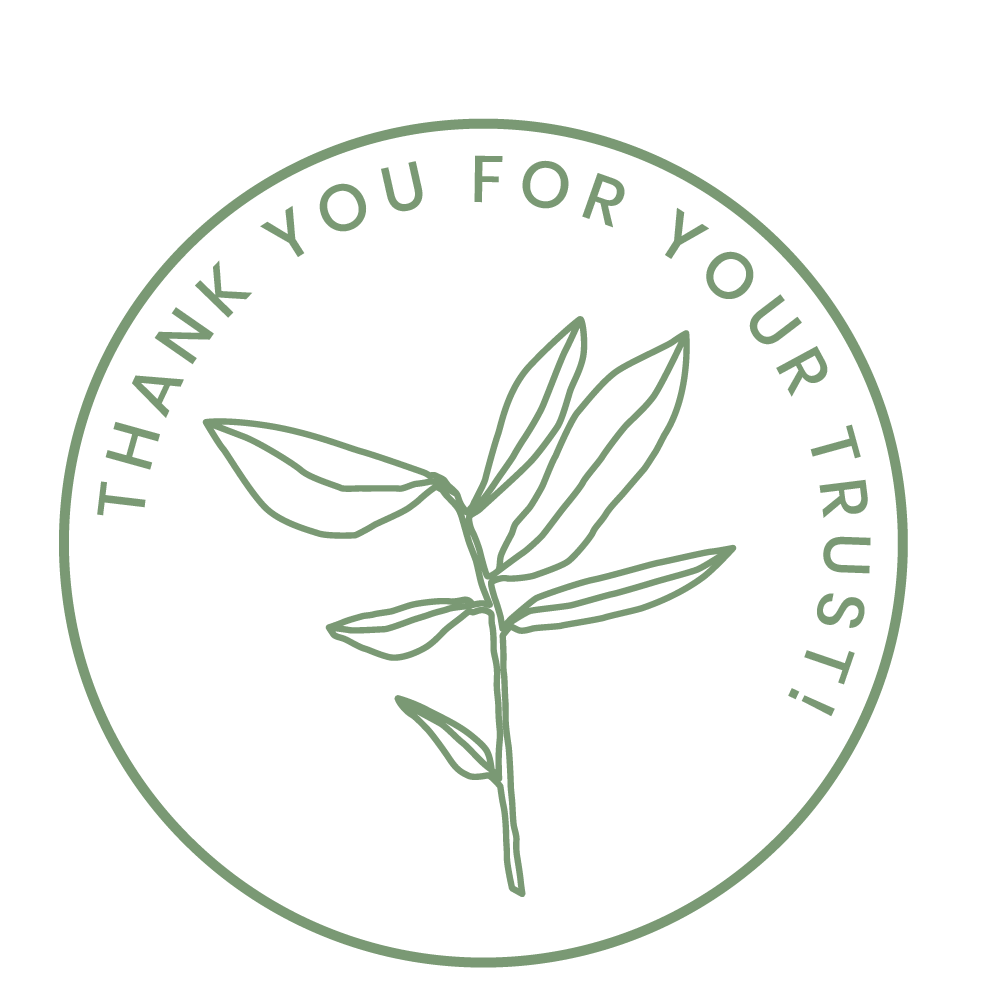 "We got married in September of 2021 on Crete. After a symbolic wedding ceremony on the beach of Rethymno with a beautiful and personal wedding speech by Marieke, we had an unforgettable party in a Villa overlooking the whole coast. Marieke did all the planning and communication with the service providers and fulfilled all our requests perfectly. Despite all uncertainties with COVID-19, everything went smoothly because of Marieke's great efforts and the flexibility of all parties involved. Thank you, Marieke for making this day unforgettable for us!"
Fabienne & Yanick's wedding
"Marieke planned our personal symbolic ceremony and held the wedding speech on the beach of Elafonisi for us. Even when there were spontaneous changes because of unforeseen circumstances (wind, fire hazards), she was always on the task with all her heart, and we had a beautiful ceremony and an evening with lots of fun. Marieke always responded to our requests and also suggested her own ideas. Even when my future wife got pregnant during the planning and things had to change, she reacted with great understanding and changed the planning accordingly. For everything around the wedding, we also want to thank Marieke's Team. They gave their best to make our dream wedding possible. Thank you."
Sascha & Evelyn's wedding
"We married in September 2020 on Crete, and it was our best decision to commission Marieke with the planning!!! Our wedding was an absolute dream and planned with love down to the smallest detail!!! We were the most relaxed bride & groom the world has ever seen because we had to do absolutely nothing and could be sure that Marieke had everything under control! After a few great conversations, she knew what we wanted and got to work! Paperwork, registry office, translations, flowers, fireworks, decorations, picnic on the beach, great photographer, cake, tavern, stylist, and her beautiful wedding speech... Marieke had everything under control and was worth every penny!! Thank you, Marieke & Team, for this unforgettable day!"
Anika & Bernd's wedding
"Great planner - from planning to realization, everything worked out great! I was very spontaneous with my proposal on Crete. Despite this fact, Marieke had a personal offer for me - very fast and uncomplicated. Very kind woman with lots of great ideas and passion for her work. Keep it up! I can recommend her to everyone."
Danilo's proposal to Nunzia
"Marieke is a very kind and professional planner who responded to all my requests for the proposal. I can highly recommend her. I contacted her on short notice and caught her by surprise with my requests and ideas. Very soon after that she came back to me, having added her own ideas, and we agreed to talk on the phone so we could go through the exact planning, which of course needed a lot of trust. She chose the perfect location since the event had to happen in our summer vacation, and I had never been to Crete myself. The concept was tailored to my needs and not something out of a catalogue. From the beginning, she was planned the whole event with all her heart and commitment. I was always in contact with her. She had many ideas and tips and offered personal opinions. Furthermore, she commissioned a great photographer who took beautiful pictures throughout the whole thing. Thanks to her perfect and dependable planning and implementation, my girlfriend and I had a perfect and romantic evening - right on the beach. Nothing was missing. My fiancé is still enthusing over this beautiful proposal. Everything was perfect! I really recommend her! Thank you so much :)"
Julian's proposal to Sara
"Our ceremonial on Crete. Great and kind ceremonial, who planned everything perfectly and with passion. The result was great, I highly recommend it. :)"
Wedding ceremony Barbara & Rüdiger
"Sensevent planned our kid's wedding in Georgioupolis and on the beach of Rethymno. Even the walk to the location of the wedding was hard to top in terms of romance. The place itself, under trees with a view of the beach and the sea, was chosen well. The selected music gave you goose bumps from the first notes. Very suitable. The wedding speech by Marieke was very personal and even funny. The bride & groom felt, in my impression, that "their life" was mirrored very well. Everything was planned perfectly. While the party in Georgioupolis was going on, Marieke operated in the background. Discreetly. And was always there if need be. At the gift reception, or if bride or groom needed anything, Marieke was there."
Eleni & Finn's wedding
"We are happy all around! In September, we said "yes" to each other right on the beach. It was beautiful. She designed and decorated the wedding beautifully. It was more beautiful than we could imagine. The ceremony on the beach and party location was perfect. All the planning and organizing were very uncomplicated. A huge thank you to Marieke and your team!"
Isabel & Denni's wedding
"Marieke is just great. She organized and carried out our symbolic wedding on Crete. She always found a way to be on eye level like a friend you meet for a cup of coffee and on the other hand to be highly professional and passionate while carrying out the wedding and working with the different service providers. The wedding speech was very emotional and touched both us and our guests very deeply. At the same time, it was never tense but always light and happy. We recommend Sensevent to everyone who wants to do something romantic on Crete."
Stephanie & Daniel's wedding
"In August 2021 we decided to get married in a beautiful place (Crete) just by ourselves. After some research, we found Marieke and Sensevent. With the first E-Mail contact, we knew that Marieke was exactly right for us. She made our dream come true. All our ideas came to fruition very quickly, as our wedding was in October 2021. She and her service providers were highly professional, and we are more than happy with all the services and memories like the photos, videos, flowers, the decoration she set up, and the stylist. In the beginning, I had my reservations with the red tape because I had heard the weirdest stories – but there was no such issue with Mieke. She is probably the only person who can make Greeks be on time ;). There were never any problems and in Germany everything was acknowledged. With her open-minded and uncomplicated way, you quickly take her to your heart and happily let her handle these very personal affairs. Mieke, thank you so much, you and in this case Sensevent are great. You only marry once; in this case, sadly :)."
Manuela & Alexander's wedding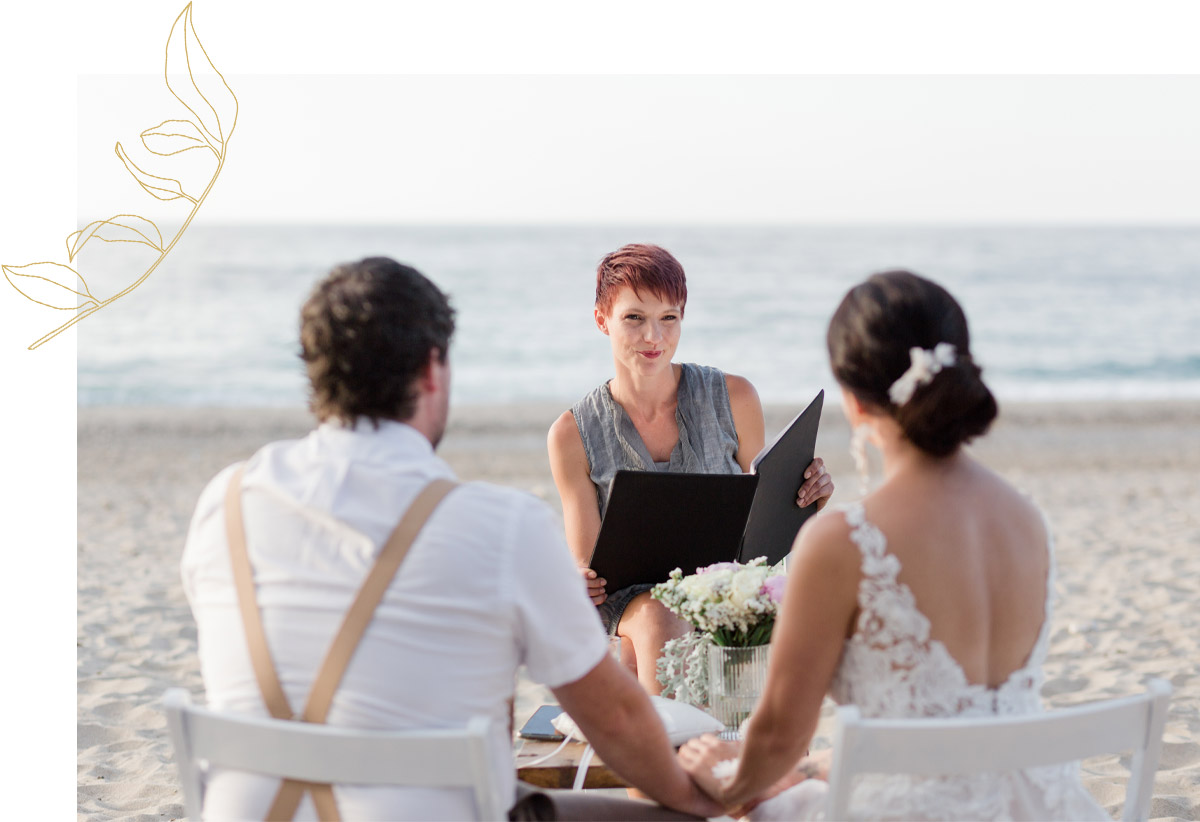 Before we start planning, we should get to know each other! It's important, that I know what you like and do not like and if the chemistry is right between us.