enjoy every moment with all your senses.
Destination-Wedding
on Crete
Your individual dream-wedding with guests
Relaxed together from conceptual development
to your wedding day.
Even if you are thousands of kilometers away, we can plan and organize your dream wedding on Crete – all-inclusive.
It is very important to us that you can be relaxed and happy through the whole process. Considering this, we work very transparently and individually. Extraordinary wishes and ideas are always welcome.
"I love everything that's special and out of the ordinary. That is why I create individual concepts for every bride & groom."  Wedding planner, Marieke Rodehorst.
Everything starts with your vision. In a first consultation, I will tell you how we will realize your ideas together. Of course, we will also set a budget for the entire wedding and every individual part.
Together with my carefully selected partners, I will create a special and personal atmosphere and take you away to a world that you can enjoy with all your senses.
During the whole planning phase you will have a transparent oversight over the budget and I will inform you about every important detail and let you make every significant decision. We will offer you different ideas, vendors and artists, which will help you immensely with your decision making.
You will save an enormous amount of time researching.
It is of great advantage that you have to contact only one person for the whole event.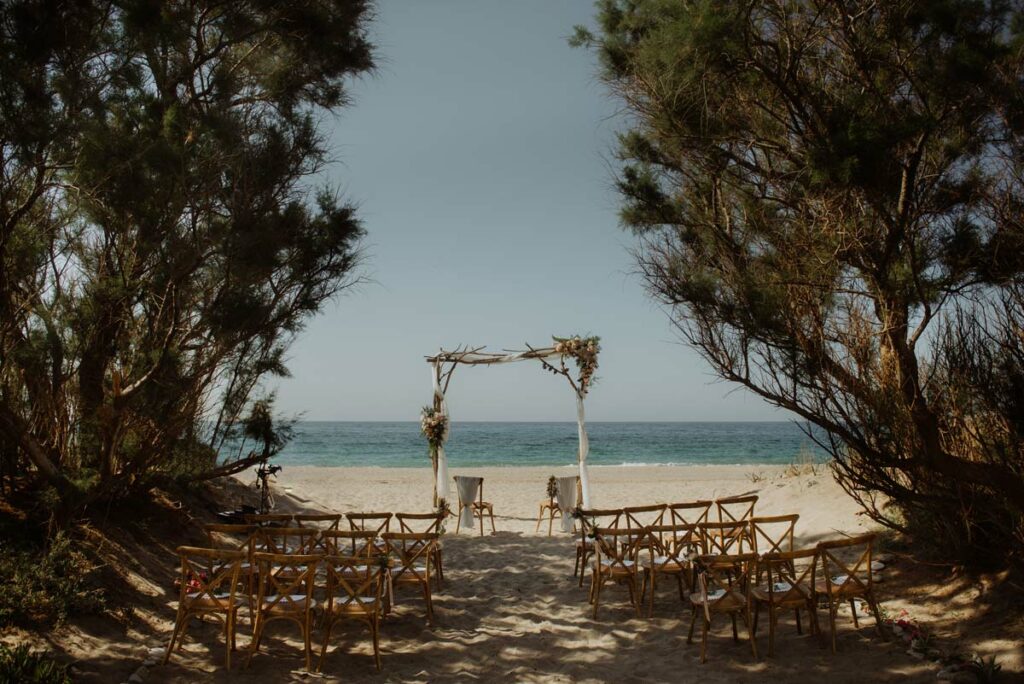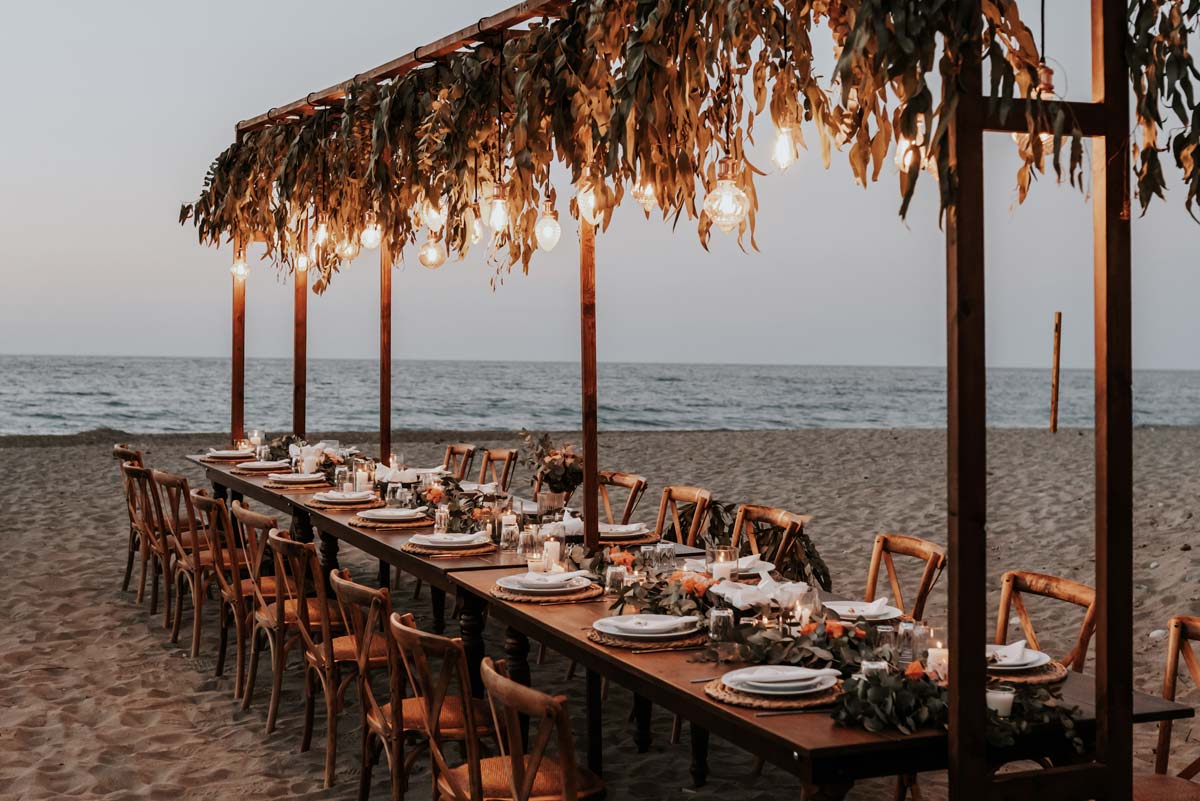 Vision-Realization of your wedding with guests
Fee for conceptual development, planning, supervision and deconstruction starting
from 2.480 Euro or 20% of the total budget
plus travel costs (0,40 Euro per kilometer from Chersonissos, Heraklion + possible overnight stays) 
Your wedding with lots of meaningfulness & character
Individual planning and structuring of your Elopement & your authentic Wedding for two
We will plan your very intimate wedding ceremony so it meets your very expectation – and just yours. 
That of course opens up an infinite number possibilities and makes lots of room for your individuality and creativity.
There are so many beautiful places on Crete for every kind of ceremony. For example, on the beach, at a lonely bay, on the hills between olive trees or by a luxurious villa a with view of the deep blue sea.
You could also say "yes" on a boat at sunset or in a traditional Cretan village full of romance and authentic Greek hospitality. The civil ceremony can be combined with your own personal and emotional symbolic wedding right on the spot. Ecclesiastical or religious ceremonies are also possible.
This is all about you. That's why we can make it very extravagant or very discreet and modest – exactly how it suits you two and how you like it.
After the ceremony and maybe a photo shooting at the golden hour, we gladly arrange a romantic candle-light-dinner in a tavern or at a special place where you are just by your self – For example at your holiday home or on a private beach.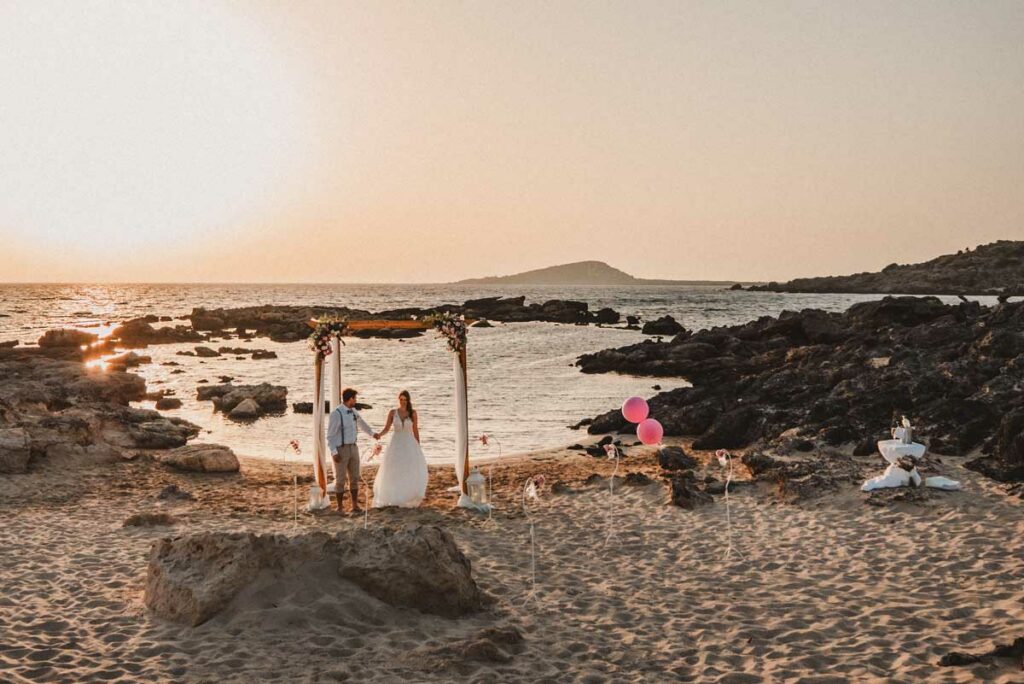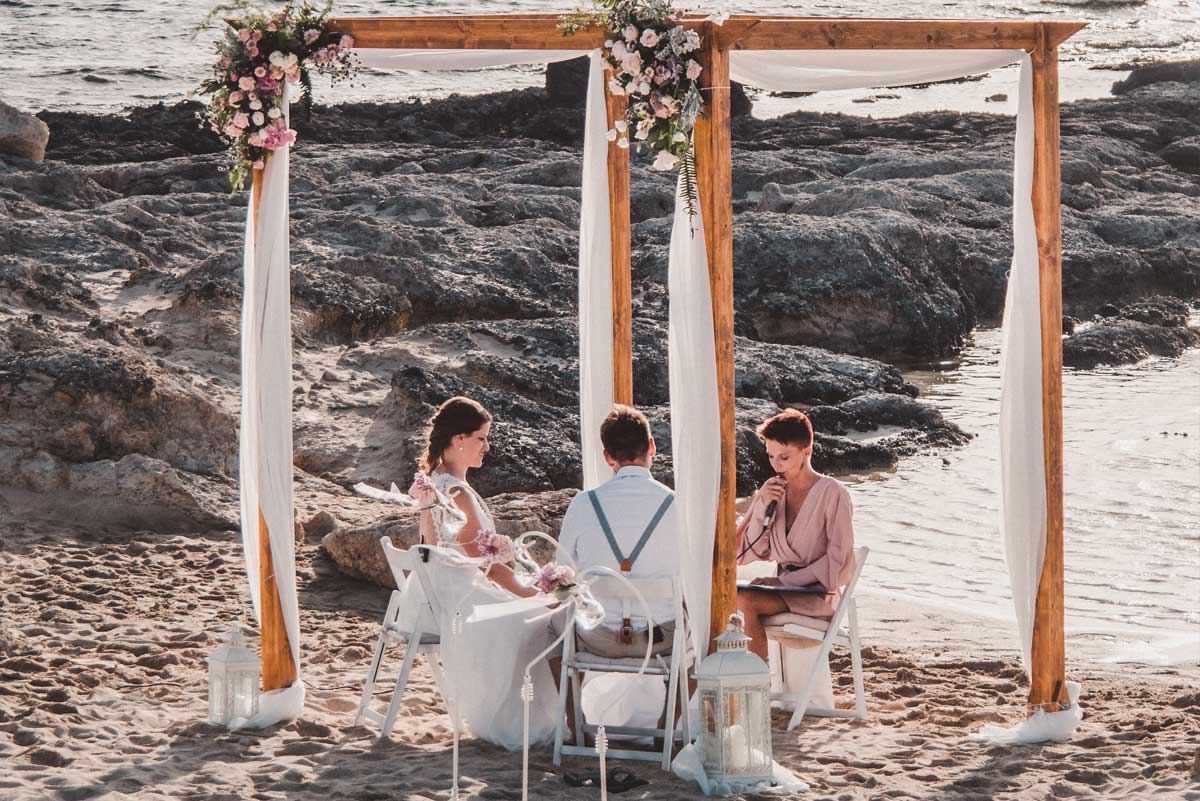 Vision-Realization of your Micro-Wedding
Fee for conceptual development, planning & supervision and deconstruction starting from 2.480 Euro
plus travel costs (0,40 Euro per kilometer from Chersonissos, Heraklion + possible overnight stays)
Ceremony & Wedding speech
The ceremony is possibly the most important part of your wedding and should have a special meaning just for you but can also touch your guests – if you wish to have any.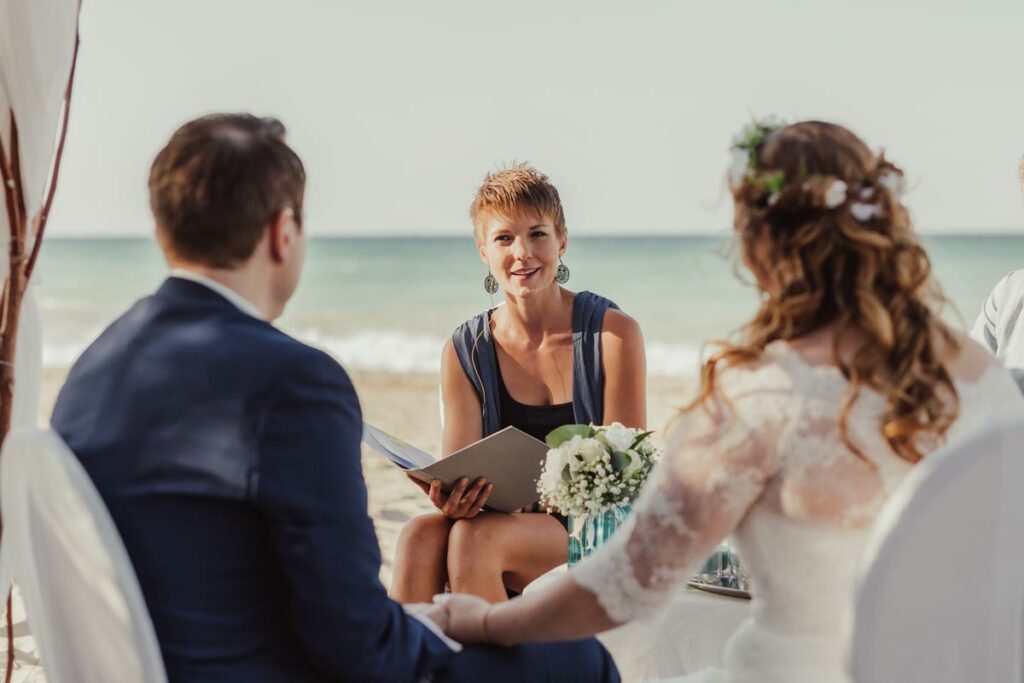 The unforgettable proposal at the perfect time on Crete
You know that you are made for each other, and you both probably thought about making the next big step. Does your heart fill with a cozy and warm feeling when you hear the word "marriage"?)
Of course, Crete is the perfect place for the question of all questions: "Will you marry me?"
Dropping on one knee in the soft sand on the beach is way more comfortable than in the restaurant around the corner. And the ring sparkles in the Greek sun so much brighter! For a romantic arrangement on the beach, there are many cozy places with lots of privacy. For example, under trees, by a river, in the dunes or even at a remote and secret bay. Or do you prefer it to be action-filled and adventurous? Or would you enjoy following the trail of history, where we could arrange this special moment?
What is it that excites you? We look forward to your ideas! Of course, your partner mustn't learn about any of your plans. That's why my methods of distraction are creative and versatile – dramaturgy is everything!
So, let's go! Let us plan this special moment together!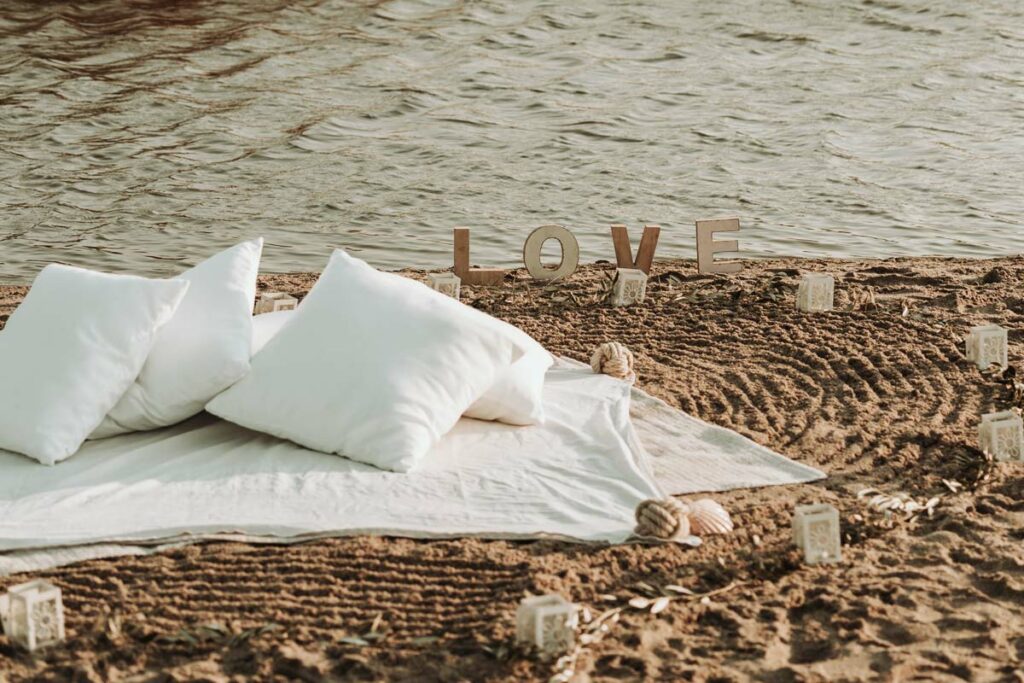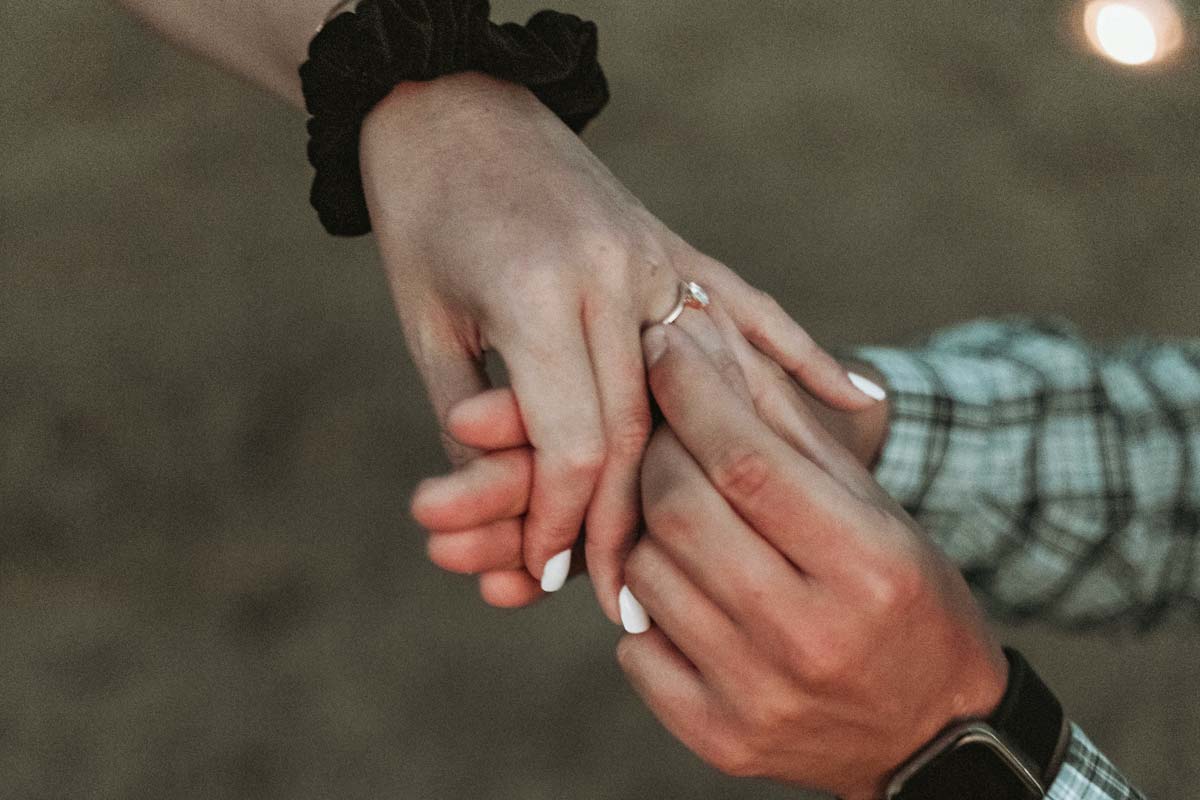 Realization of your engagement / proposal
Price conception & complete planning incl. basic equipment picnic corner or table-chairs arrangement and incl. day care as well as set-up and dismantling 780 Euro
plus travel costs (0,40 Euro per driven kilometer from Chersonissos, Heraklion + possible overnight stays)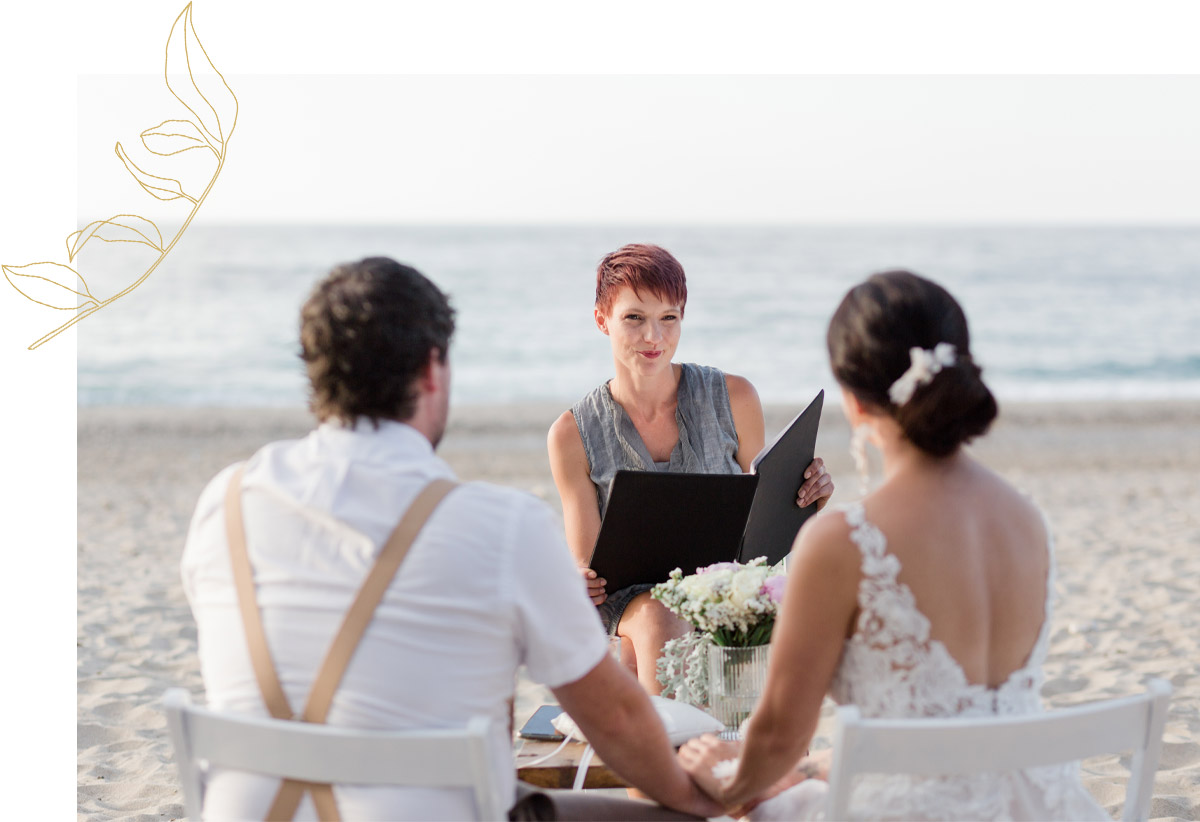 Before we start planning we should get to know each other! It's important that I know what you like and do not like and if the chemistry is right between us.
During the first conversation (via telephone, video-call or in person), we feel into your vision and get an idea of how your special day should be. After that, you will receive your individual offer, including all your requests as well as first ideas regarding the concept and design. Based on that, you decide in which framework we should start planning. 
Introductory talk, conceptual development, and cost estimate fee of 186 Euro that will be taken into account in case of a successful assignment.